Posted:
Wed Apr 16, 2008 11:37 pm
People say that Boo's room featured to most in jokes in one scene, I say they are wrong. Here we have a scene from Finding Nemo which I am claiming to contain the most Pixar in-jokes in one scene.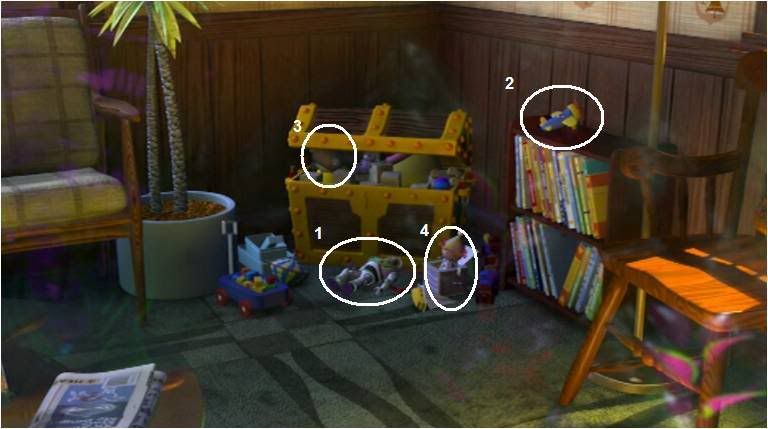 Number 1 is Buzz light year lying on the floor
Number 2 is the aeroplane Buzz used to demonstrate that he can fly
Number 3 is the doll of Mike Wazowski, which he made boo cry when he refused of giving the doll.
Number 4 is a toy which is found in Boos room(As you could see below) and is recycled by Pixar and featured in this paticular scene.