Thinkway's Toy Story Collection
Posted:
Fri Jul 24, 2009 1:16 am
Okay, so we have the awesome 12 inch buzz.
http://www.disneystore.com/action-figur ... 469/11798/
15 inch woody.
http://www.disneystore.com/action-figur ... 475/11798/
RC
http://www.disneystore.com/new-arrivals ... 493/59518/
Rex
http://www.disneystore.com/action-figur ... 481/11798/
Now, all of these are about 65 dollars.
Here's where the confusion comes in: we also have these
http://dcp.smugmug.com/gallery/2730334_ ... 2995_2wMvB
which are listed as being about 35. that's a pretty big price difference.
are these cheaper versions of the same toys I already posted? or are they exactly the same, with an updated price point?
if its the same, where does the Ultimate Buzz come in?
http://pixarplanet.com/blog/ultimate-bu ... -toy-story
Are all these the same Buzz's?
All I really want is to know that the Buzz I buy will be in scale with Woody and RC.
Regardless, this toy line is going to be awesome.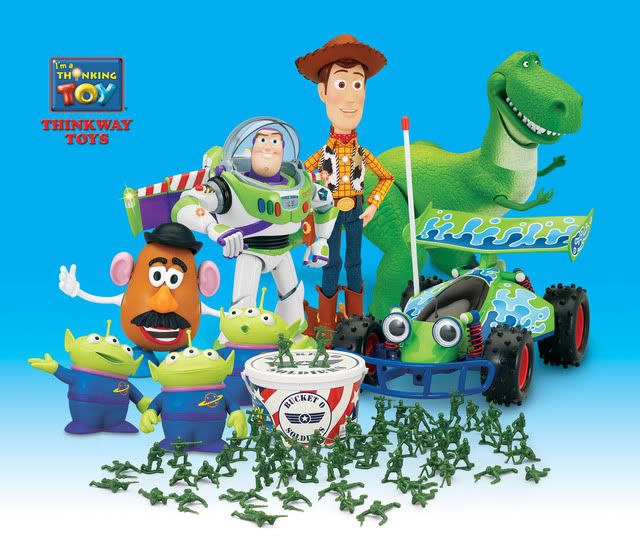 Gotta wonder though, where the heck is Ham and slinky dog? Those have to be the easiest to replicate. I also wonder when and if we'll see Jessie, but I'm betting we'll see them by the time Toy story 3 hits. their probably working on the main cast from the first movie for now. and for the most part they have their bases covered.
But man, I cant get over their attention to details. details I complained about as a kid, like the fact that Woody's hat didn't have the stitching, the Buzz's wings didn't have lights, were too short, and didn't fold downward. and on and on and on.
Edit: I changed the title since this isn't really about my original question anymore.
Might as well link to the cheaper ones I left out.
Army men
http://www.disneystore.com/new-arrivals ... 503/59518/
Little Green Men
http://www.disneystore.com/new-arrivals ... 503/59518/
_______________________________________________________________________________
April 13th 2010 Edit
So this thread's made it to 100 Pages, maybe its time to make things a bit easier for both newcomers and regulars to navagate.
A lot's happened since this post was made.
The first wave is out, and Wave 2 has begun to hit starting with Mr. Potatohead.
He's changed from the prototype pictured above, he now has legs.
Click here
for Figures.com's review of him.
Here's what's in store for the rest of Wave 2 when it starts poping up, via the 2010 toy fair.
Jessie
Bullseye
Lotso
Utility Belt Buzz
Now, this isnt from Thinkway, nor is it officially part of the collection, but seeing as the one in
this infamous picture
isnt planned for release (at least for now) this looks to be a good alternative for those looking for an Hamm that is to scale with the rest.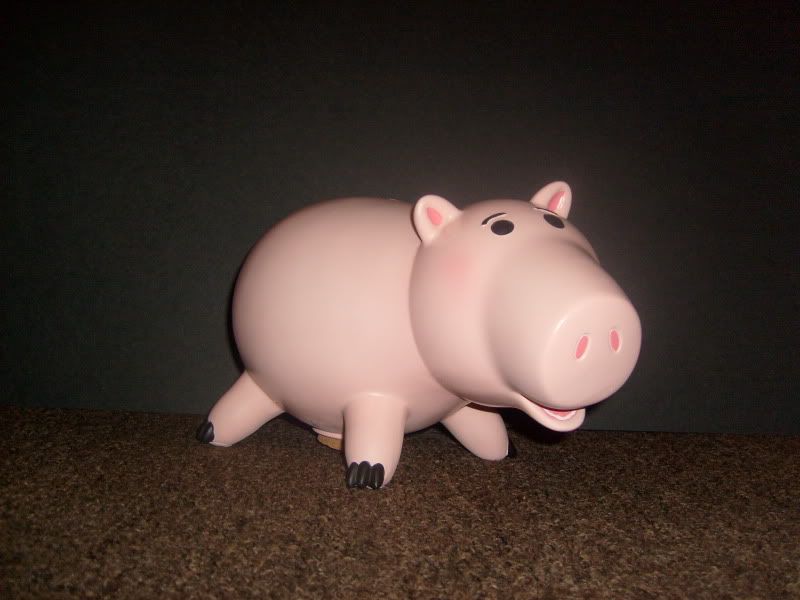 (see page 100 and 101 for more piccs and info on this)
There is no plans for Slinky to be added to the collection.
_______________________
Havnt edited this in a while, but it looks like we have our first look at wave 3.
This isn't quite official yet, but these are assumed to be wave 3 of the Toy Story Collection line.
The amazon UK has them listed with the familiar TSC description.
[url="http://www.amazon.co.uk/Toy-Story-Dolly-Plush/dp/B004XBN0Z4/ref=sr_1_18?s=kids&ie=UTF8&qid=1311789738&sr=1-18"]Toy Story Dolly Plush Toy: Amazon.co.uk: Toys & Games[/url]
Film accurate details using original PIXAR Digital Data Files
All materials matching Dolly in the film
Soft and cuddly
Highly detailed
Includes Certificate of Authenticity
The main supplier for the UK, Vivid has them on their page as well.
http://www.vividimaginations.co.uk/pages/products/toy-story-3.php
Wave 3 is slated for 2012 as far as we know.