Wall-E Render in Maya
Posted:
Thu Aug 21, 2008 3:25 pm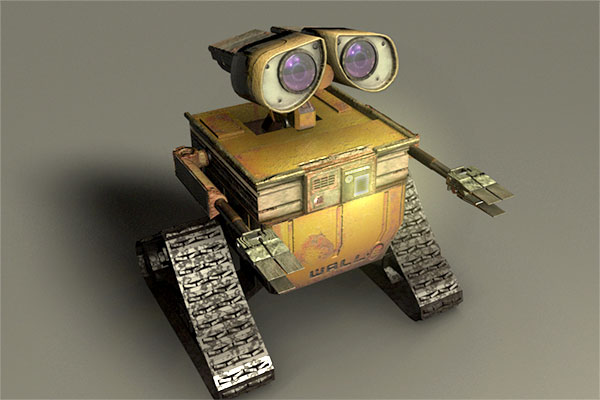 Link to bigger image
Here's my version of Wall-E that I working on. Not exactly true to the film (I restricted the movement of the arms and a couple other things) but close enough for my purposes. I have a simple rig on him, and am working on a basic animation sequence. I'll post more when I get there. What do you think? Right now the treads are too clean, I will have to muddy them up considerably.