Art of SallyMcQueen
Posted:
Mon Oct 31, 2011 2:43 am
*waves hand sheepishly* Hi. Most of you know me on here; obsessive
Cars
fan and Lightning/Sally shipper, ring a bell? But what most of you
don't
know is that I'm also an artist. Well, I wouldn't say 'artist' per say, but..I draw. And color! So here is where I will be showing my artwork to all of you! I hope you enjoy them!
No flaming or bashing- I don't care for it.
All of these are freehand unless I mention they aren't.
My mother's birthday present from me. 'Happy Birthday' in rainbow Walt Disney font and featuring all her favorite characters- Mickey Mouse, Lightning McQueen (is part tracing because it's super hard to draw an animated car, let me tell you), Tarzan, Tigger, Jasmine, Aladdin, Pocahontas and Jafar.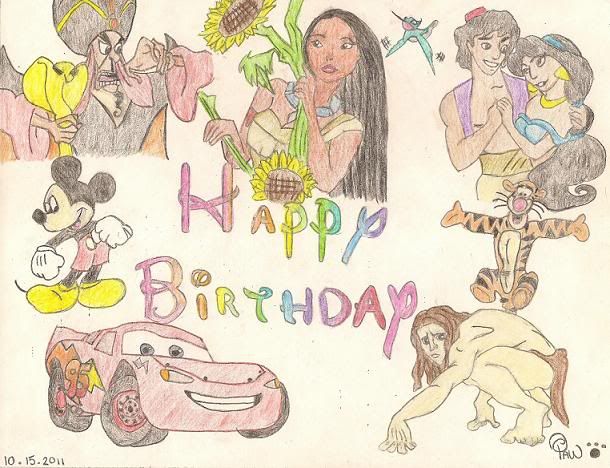 A humanized version of Lightning and Sally. I'm in love with mostly everything in this drawing but I love how Sally's eye shape and eye color turned out the most. And this is a very special drawing because it is the
first
time ever that I have drawn a male and it came out NOT looking like a potato with a sombrero!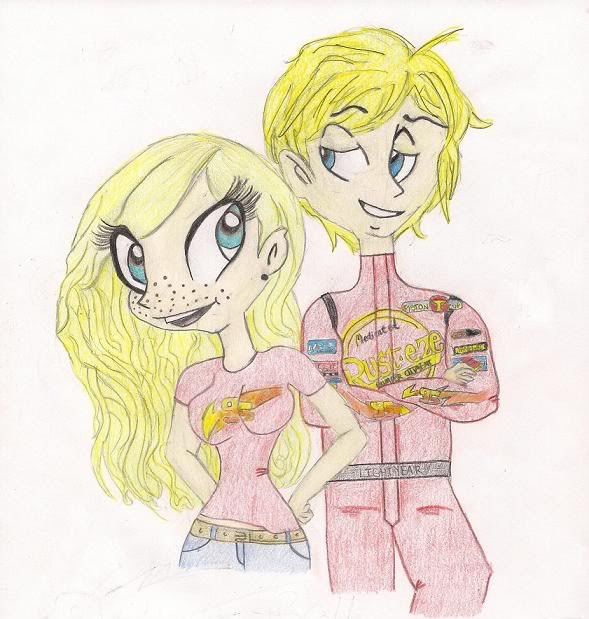 I will be adding more as I finish them. They will most likely be humanized
Cars
drawings- that seems to be what I'm into drawing the most now. Thanks for checking it out, leave a comment please!