Mitch's Compositions
Posted:
Sat Aug 18, 2007 5:23 am
Hello there, everybody.
Welp, I guess there's no harm in posting up some of my non-Pixar-related artwork. Truth be told, though, I think that most of them are rather horrible. So far, the only ones I'm proud of are the freakin' bee, Larryboy, and Simba ones (and even the Simba sketch is rather "messed up").
Well, enjoy, in any case!
----------
Danny
-
Cats Don't Dance
Larryboy
-
VeggieTales
Lumpy
-
Pooh's Heffalump Movie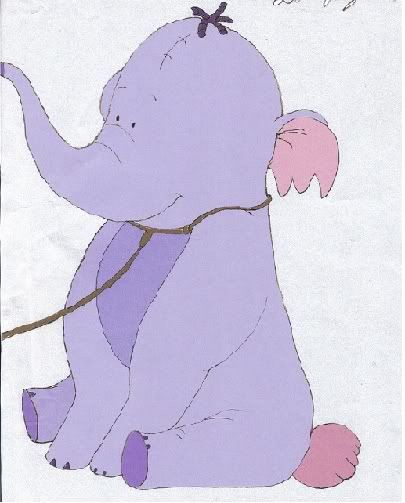 Winnie the Pooh
Simba
-
The Lion King
Tinkerbell
-
Peter Pan 2: Return to Neverland
Random Bee
-------------
I'm also going to draw Gurgi from
The Black Cauldron
, and I'm going to do my utmost to make it look
good
.
(snigger)
Oh, and to explain the whole "Thank you for the pins..." quote that is pasted on the Tinkerbell piece: A good acquaintance of mine at a local Disney Store bestowed upon me two free exclusive
Ratatouille
pins because I told her that I had seen the film seventeen times. I guess she considered me to be a "true fan" or something, but she still shouldn't have given me those pins. Heh. So, in order to thank her, I drew her a picture of Tinkerbell. Sadly, she left the department the
day
before I went to the Disney Store to give her the drawing, but there is a chance that she'll get it eventually. Heh....
So yeah. Enjoy! I'll post more pictures in due time.
-- Mitch