Real estate company Zillow has just listed a dream home on their website. But not just any dream home, a super dream home, the most super of them all: the Incredibles Super Home! That's right, it's the new, high tech, state of the highest art Parr residence which appears in Incredibles 2. You can get your own virtual tour of the house. From the website:
All the bells and whistles of a secret lair, but with the space to raise an active family. This mid-century mansion is just the place to hang your cape (should you be so daring with your attire).
Check out some stunning photos of the architectural marvel below.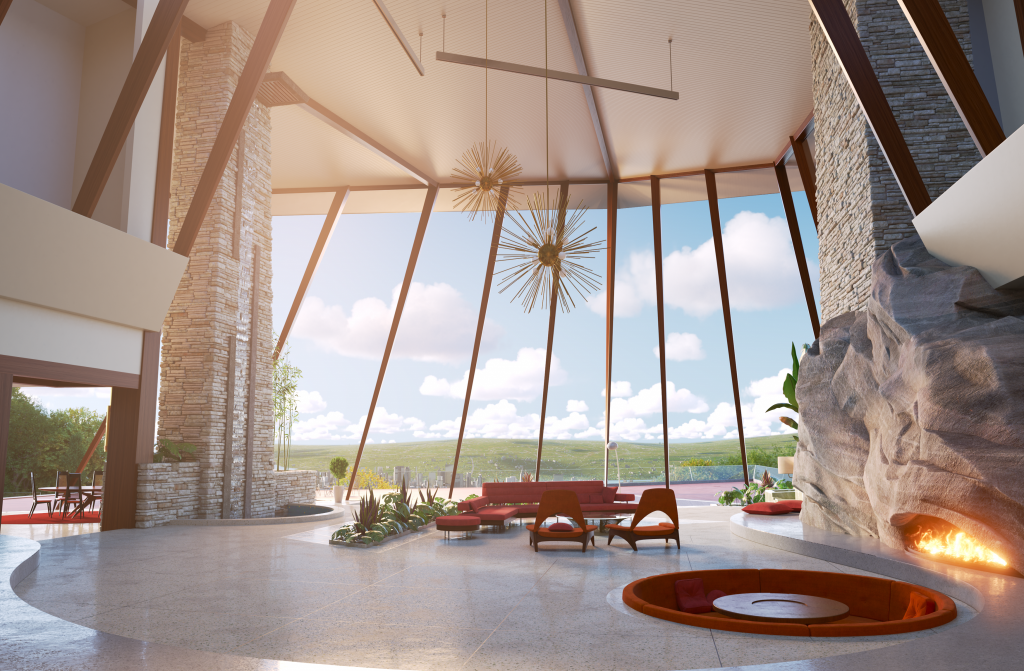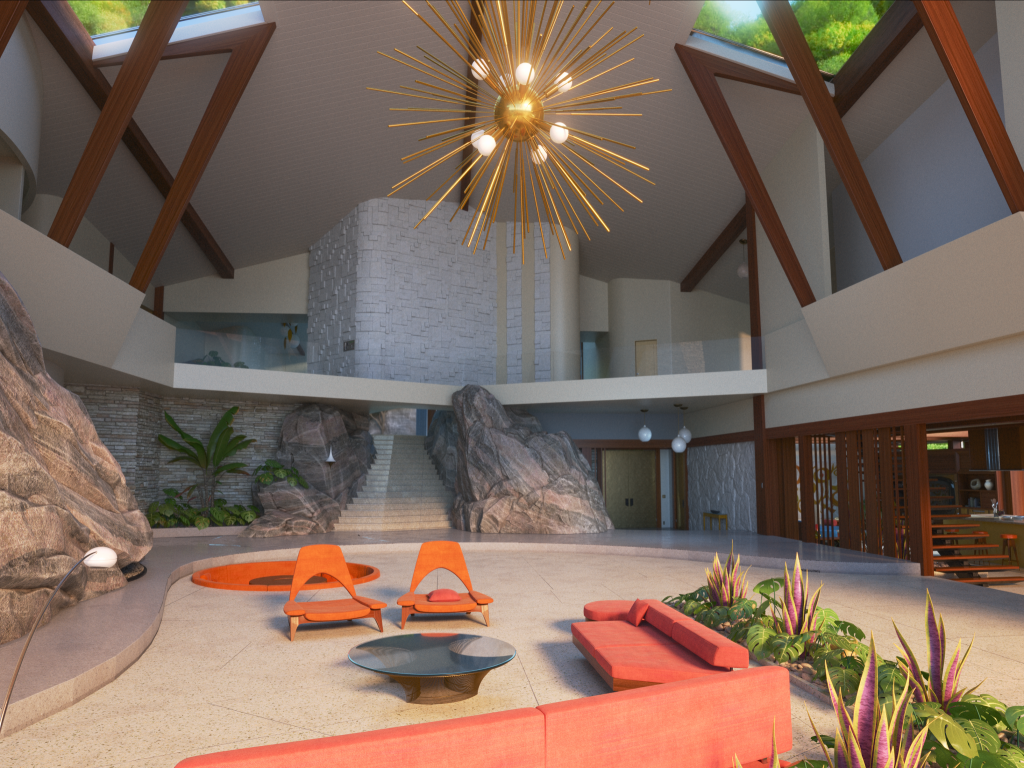 The single family home also comes equipped with a secret underground garage. There are four bedrooms; the master room (pictured above) has its own sundial skylight while the nursery would be ideal for babies with astonishing super powers.
Other stunning features in this house include natural rock formations, reflection pools, waterfalls, and a floating teak staircase. The basement den is located underneath the outdoor pool – an inspired bit of ceiling design! Have you ever looked up at water? As if all that wasn't enough, there are a host of gadgets  "wired throughout the house to make daily chores a breeze, even for novice homemakers." (This must be especially appealing to a certain novice stay at home dad)! Still think this house can't get any better? Think again! You can even control the grand room's fireplace with just the click of a remote, along with "movable flooring that reveal pools filled by waterfalls from above."
To quote Syndrome, "You gotta admit this is cool!" Even he would be impressed and envious too, since the super home totally surpasses his lair on Nomanisan Island.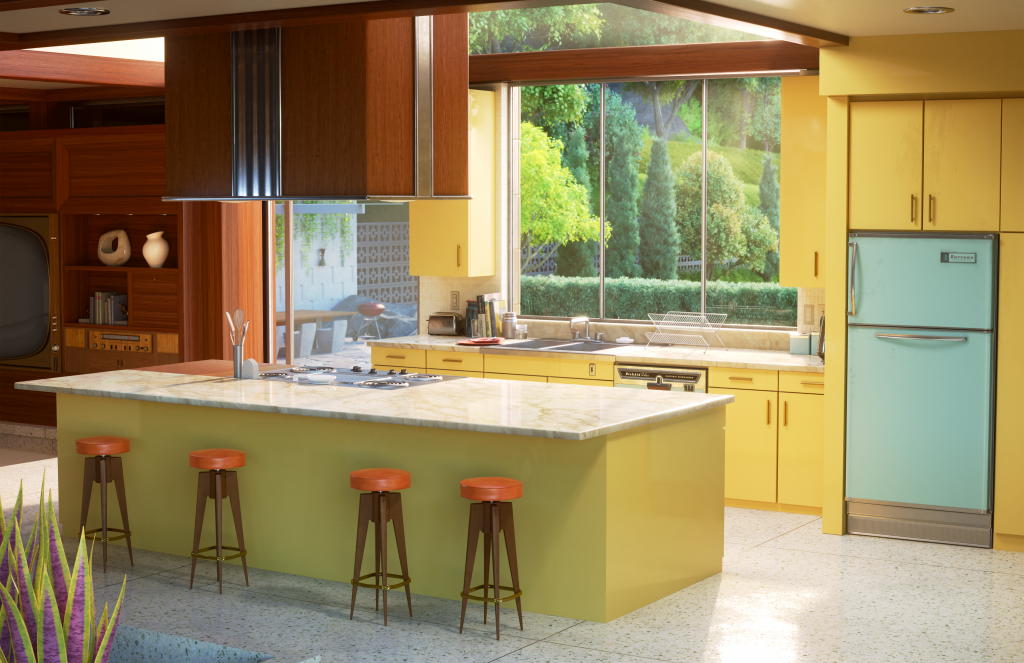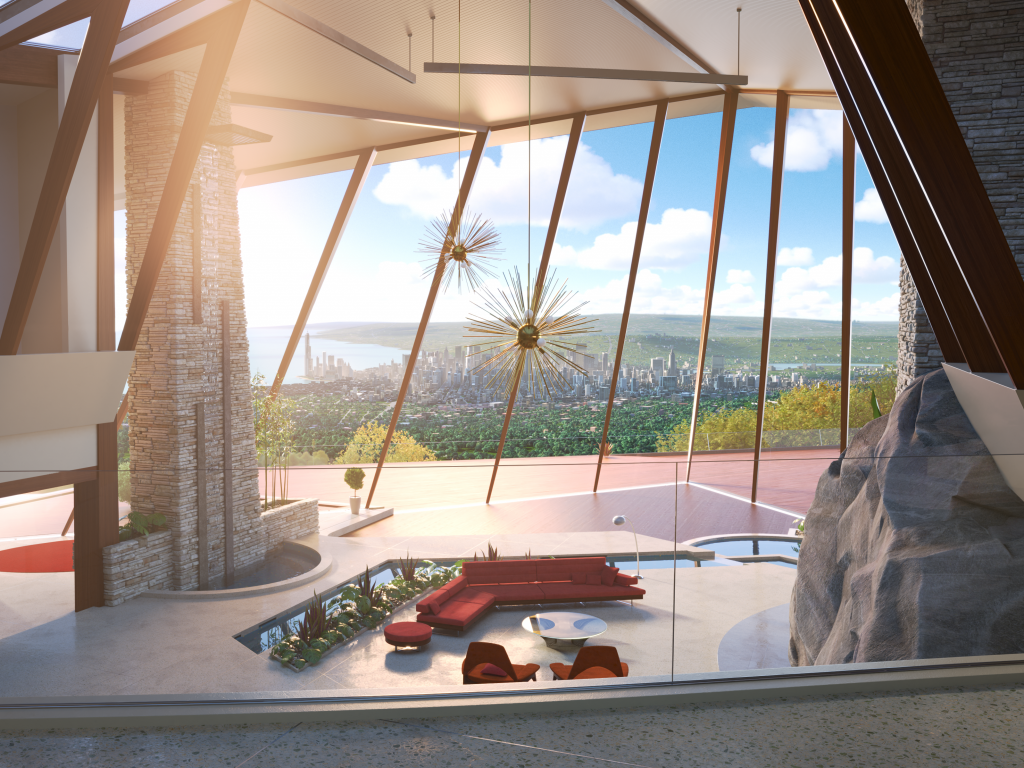 The price of the Incredibles Super Home is currently undisclosed on Zillow, but we can guess that it costs a hefty fortune. There aren't many midcentury homes with futuristic touches on the market. We can only dream about this dream home for now. Luckily we'll be able to see more of it when Incredibles 2 opens in theaters on June 15th!