Toy Story turns 20 on the 22nd of this month! Can you believe it's been 20 years already? Nia and I wanted to do something special for the occasion, and we're asking you, our readers, to help us.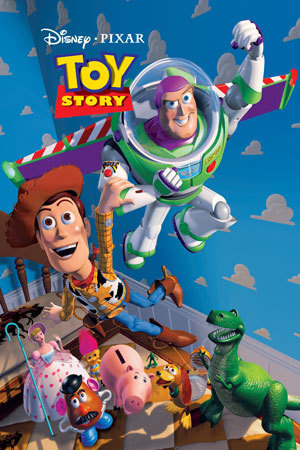 Most of us were just four or five when we saw Toy Story. We might even be the same age it is now. This movie revolutionized animation in 1995 and made Pixar a household name, after years of short films and commercials. Much more than that though, Toy Story is also meaningful for those of us who grew up with it. Andy's toys were our toys. We went on adventures with these characters. The first film led to two more, becoming the best trilogy in recent memory, and now a fourth one is on the way. Toy Story 3 turned five back in June of this year, and that too was a meaningful film for high school graduates and college students.
It seems fitting that 2015 marks 20 years of Toy Story. Inside Out was released to widespread acclaim and love this year, and we also have The Good Dinosaur to look forward to this Thanksgiving. Much has changed about Pixar and computer animation. Toy Story is 20 years old and can stand alongside those films and feel just as new. Because of this, Toy Story represents so much more than nostalgia. It's timeless; its characters, humor, and heart are as vibrant today as they were in 1995.
What we want you, our readers to do, is to tell us all about your Toy Story memories. Did you see it in theaters? How old were you? Do you have any of the toys? What does it mean to you now? Anything at all you'd like to share is welcome. All you have to do is leave a comment on this post with your name before 11:59 pm est on November 21st. That means you have a week. On the 22nd, we'll put together all your contributions and share the Toy Story love and magic.
So for everyone who has ever wondered if their toys moved when they left the room, for anyone who's loved a toy, who still watches Toy Story as enraptured as you did so many years ago, this is for you.
To infinity and beyond!