Don Rickles, the famous and lovable "insult comic" has died at age 90. Although his career began in the 1950s, with supporting roles in films, he is primarily beloved by Pixar fans as Mr. Potato Head in the Toy Story films. Rickles died of kidney failure, as reported by the LA Times.
Lee Unkrich shared his memories of Rickles, and noted with fondness the insults he received while they worked together.
It's a sad, sad day. I feel incredibly honored to have worked with Don Rickles, and to have been insulted by him. Repeatedly. pic.twitter.com/a4Hyop1VkF

— Lee Unkrich (@leeunkrich) April 6, 2017
Miss you, Don. pic.twitter.com/V3ki5cqedI

— Lee Unkrich (@leeunkrich) April 7, 2017
A moving tribute by John Lasseter was also shared by Pixar earlier today.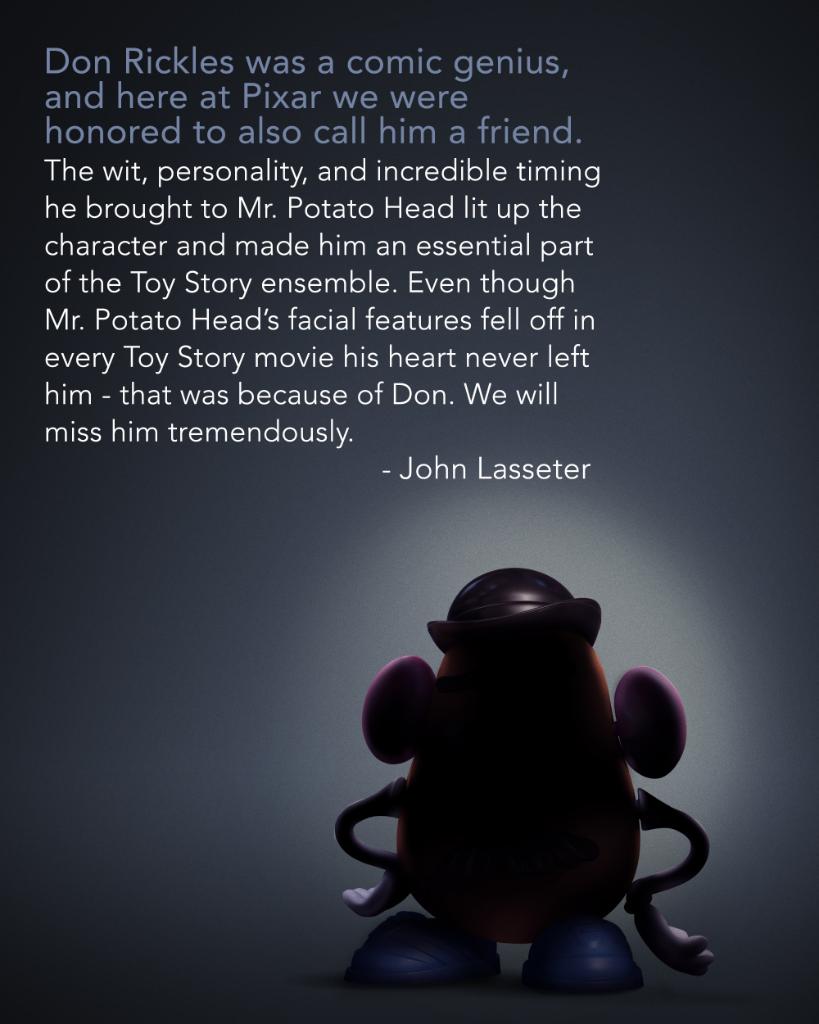 Don Rickles truly was a member of the Pixar family. Just try to imagine the Toy Story films without the singular presence, wit, and directness of Mr. Potato Head. His impact on other comedians and actors can't possibly be overstated. He will be dearly missed.
We want to extend our deepest condolences to his family and friends during this time.