Holy Tooth of Zadar! What a marvelous two minutes and 25 seconds it is!

There's even a new poster too.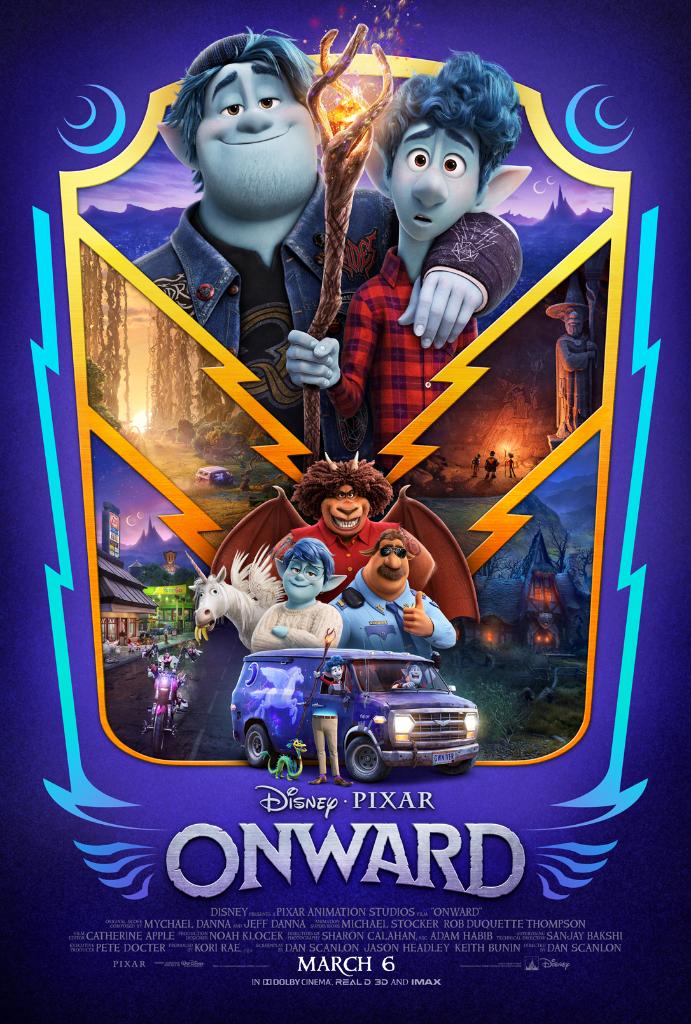 I can't say anything just yet about the
Onward
screening I attended back in October, but would you believe that this new trailer inspired the same emotions in me? Mostly awe tinged with sadness. My eyes started welling up, and I've watched the trailer three times already. Imagine how much of a mess I'll be when the actual movie is released!
This new footage reveals quite a bit more, but much of the plot mystery remains intact. Some of the new footage includes the Manticore sending Ian and Barley on their quest. It turns out the mighty and fearsome creature has evolved into a frazzled restaurant manager. And while manticores are usually depicted with the face of a man, Corey the Manticore Manager, is a woman!
Corey however, forgot to warn Ian and Barley about
the curse
, so now the Lightfoot brothers are in mortal peril! Their mother Laurel sets out after them, and we even get to see her wield a sword! Not since
Brave
in 2012 have we had a Pixar mom play a vital role and
carry a sword
!
We also see one of the newly unveiled characters from yesterday, Colt Bronco, attempting to escort Ian and Barley home in a police cruiser. There's a lot of action sequences, but none of it overwhelms.
But it's not all high speed car chases,
sword wielding moms
, fire breathing dragons, and tough biker pixies; there's tender scenes too, and even a baby picture of Ian and Barley.
It's clear from this trailer and the screening from a few weeks ago that
Onward
will have quieter moments. Considering the themes of death and grieving, that's only to be expected. I'm anticipating how the filmmakers strike a balance between this wild fantasy world and the more familiar, human aspects. All while being uproariously funny and sad.
The trailer also treats us to stunning scenery, colors, backgrounds, and landscapes. I'm swooning just thinking of that color script.
Onward 
will be in theaters in almost three! months – March 6, 2020.
Last modified: December 17, 2019