Jack-Jack and Edna stole the show in Incredibles 2, no easy feat for one of the year's best movies and best sequels overall. Their brief scenes together inspired incredible fan art, and lots of movie goers wished they'd had more screentime. Well, ask and Pixar shall deliver!
Many of you have suggested we show what transpired the night E babysat Jack-Jack. Well, we were WAAAY ahead of you! AUNTIE EDNA, an all-new short directed by i2 story supervisor Ted Mathot will be on the #Incredibles2 in-home release available on Digital 10/23 and Blu-ray 11/6! pic.twitter.com/om5uYjMixH

— Brad Bird (@BradBirdA113) September 5, 2018
Just add this to the other features that will be available on the Incredibles 2 DVD, which includes 10 deleted scenes, listed below:
Suburban Escape
Kari Revisited
Return of the Supers
Chewed Out
Late Audition
Slow Day
Frozone and Honey
Restaurant Robbery
Fashion Show
Security Breakdown
Three of the most intriguing deleted scenes are Kari Revisited; what has Jack-Jack's poorly equipped babysitter been up to?; Frozone and Honey, which will hopefully give us a glimpse of the wife we've only heard but never seen; and Fashion Show, because Edna's designs are always worth seeing.
Other features:
Heroes & Villains: a collection of short documentaries about the origins of the characters and their designs.
Strong Coffee: a lesson with Brad Bird (!!!) on animation.
Paths to Pixar: Everyday Heroes: featuring the parents of Pixar as they discuss their careers and connections to the film and its themes of family.
All this and plenty more! Pre orders are now available on Amazon, cover art to be determined. The digital release drops October 23rd while the DVD and Blu Ray are released on November 6th.
But Incredibles 2 isn't the only home release fans can look forward to. An all new Pixar Shorts collection will also be released on the heels of the former. Volume 3 includes the latest shorts, like "Piper" and "Bao."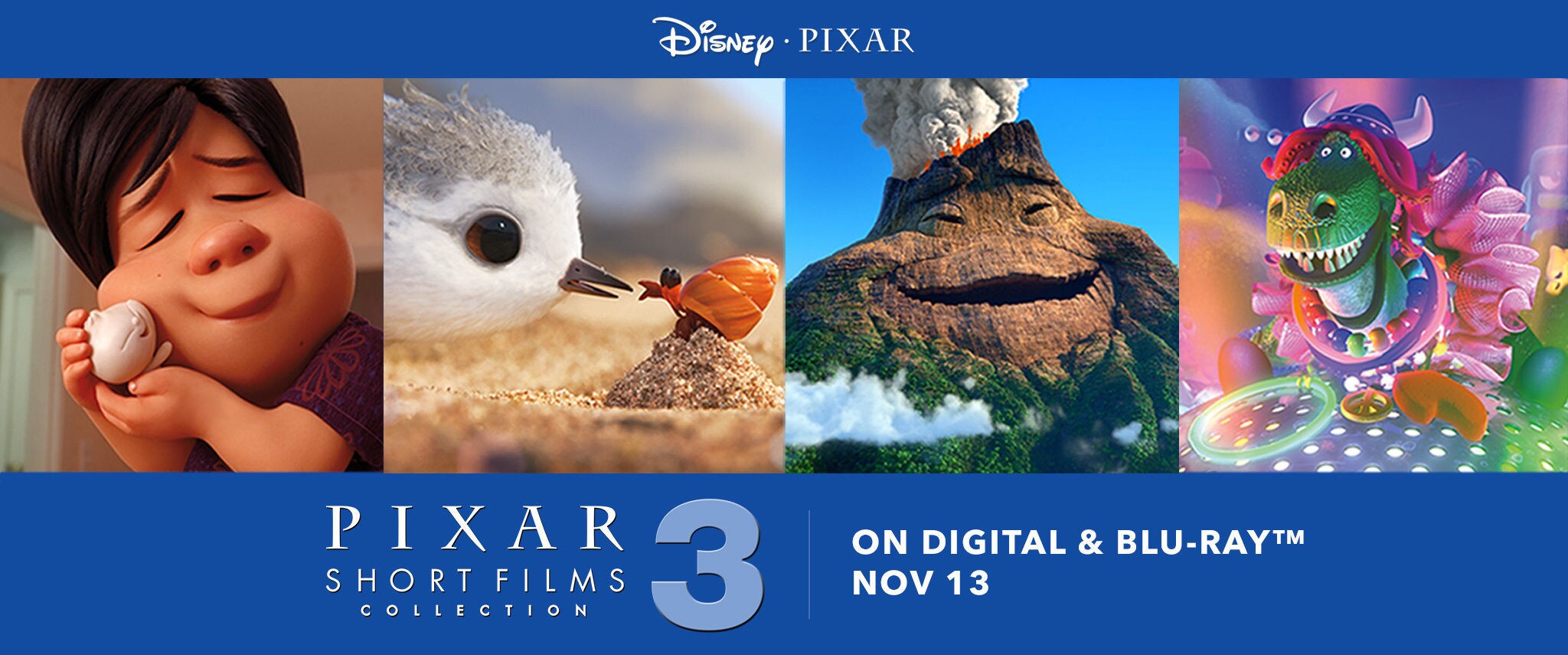 There might still be two months left of waiting, but we're counting the days down until we can add all these gems to our collection!
Last modified: September 11, 2018