Hello, and welcome to a jam packed post of Pixar news! Things have been pretty quiet around here since Lightyear was released, but D23 brought a lot of noise! We weren't able to cover it due to technical issues, but we're here now, and even more excited. The annual convention was held a few weeks ago and we've finally calmed down enough to talk about it all. In addition to details about upcoming projects, fans were treated to brand new announcements. Read on for the full line-up!
Elemental
The new film from Peter Sohn unveiled a new poster and artwork. Already inviting comparisons to Osmosis Jones and Inside Out, Sohn's second feature is sure to stand out. I for one am especially excited since The Good Dinosaur is one of my most beloved movies. The minimalist poster even promises something new, a meeting between two vastly different elements, the possibility of connection.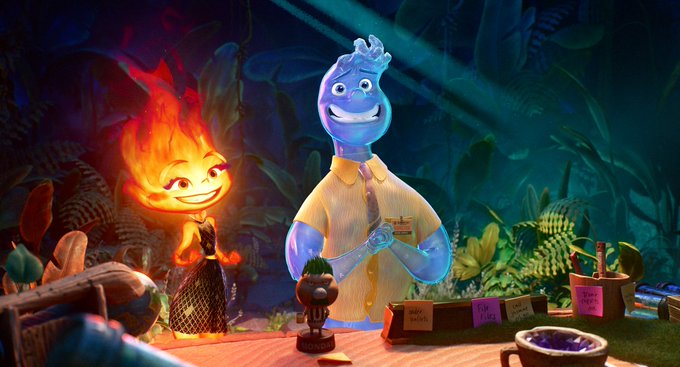 Sequel
Speaking of Inside Out, the movie is getting a part two! I'm sure I speak for everyone when I say that no one saw that coming. My nephew sagely pointed out that some stories don't need sequels. I agree. Pete Docter wasn't interested in one back when people were asking about it a year or so after the first movie came out. But in Inside Out 2, the cast will return with a new emotion. Which shall it be? And what color will it be? Probably angst. Although I'd love to see a bright pink emotion. Docter had mentioned ennui and a few others that didn't make it in the original. Whatever the movie is, seeing a teenage Riley should be a lot of fun! I'm hoping she's a 4*TOWNIE.
Take me to your leader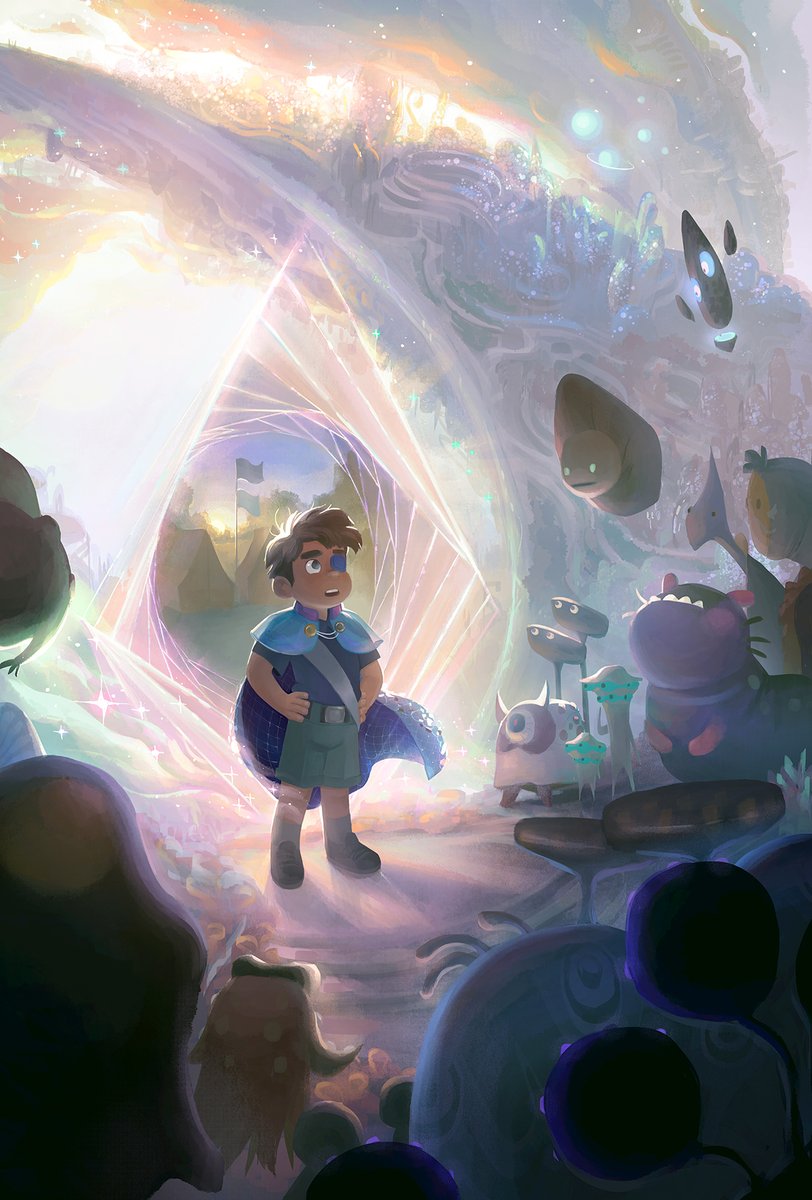 Directed by Adrian Molina, Elio follows the titular character when he's confused for Earth's intergalactic ambassador after a journey through space. Not Pixar's first alien characters, but these are not plastic toys. The colors and art are very appealing. And the aliens are funky. I like Elio already. Details are sparse, but it already promises to be original and vibrant. It's slated for a 2024 release.
Play ball
Win or Lose, the new Disney Plus series about a middle school softball team will premiere in 2023. Will Forte stars as Coach Dan. There isn't much known about the series, but I'm looking forward to the inevitable Easter Eggs. It's also cool that the studio is releasing more stories about the younger set. No doubt they will be meaningful, but the simplicity is something to celebrate too.
Last modified: September 10, 2023