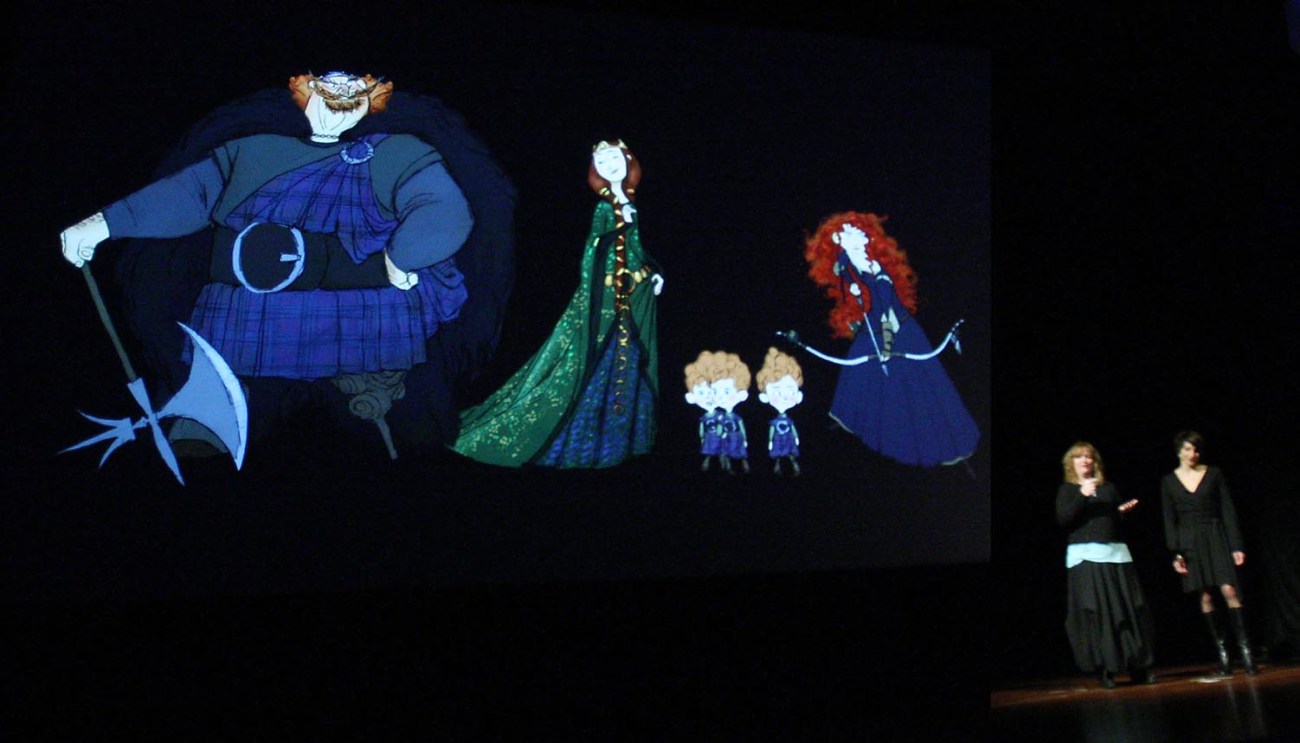 It seems like forever that these rumors have been floating around. I'm talking about Disney Studios chairman Rich Ross' announcements regarding Pixar's 2012 projects, Brave and Monsters, Inc. 2!
Yes, The Bear and the Bow's name has been officially changed to Pixar's internal title, Brave! You may remember speculation surrounding the name since Pete Docter used it back in May of 2009. Later, web URLs seemed to back these claims up.
Brenda Chapman's film about a Scottish princess turned archer finally has a set release date, June 15th, 2012. That's half a year after the previosuly announced Winter 2011 release, but I'm sure it's all for the best. That leaves Cars 2 alone next year in what was to be Pixar's first year with two releases.
Both titles are appealing to me, so if marketing thinks Brave is the way to go, I'm backing them up. Disney actually just got a new lead in that department. MT Carney was appointed as CMO yesterday and will also have to focus on Pixar's faster approaching releases including Toy Story 3.
Speaking of franchises, Monsters, Inc. 2 is in fact in the works and it's coming much sooner than you think! Pixar's fourth sequel is scheduled for November 16th, 2012. That's a full 11 years after the November 2nd, 2001 release of the original.
I'm ecstatic about this decision because I know Pixar has a strong story or they wouldn't go through with something like this. The Monsters, Inc. DVD is what got me into the Pixar spirit and continuing the adventures of Mike and Sulley is like a dream come true for me.
It doesn't look like Pete Docter is directing though, he's talked about an original project that he's currently developing. Fan speculation is surrounding Bob Peterson, who had a huge part in the original film's story and later worked with Docter as Up's co-director. No plot details have been revealed.
The announcement of Monsters, Inc. 2 seems to confirm that Newt has been shelved indefinitely. Look out for my write up on that soon, I have quite a theory to share and it's really not what you think.
What are your thoughts on these announcements? Are you a fan of the title Brave? Are you excited for Monsters, Inc. 2? Why or why not?

(via Variety)