D23, Disney's official fanclub, hosted its bi-annual expo this past weekend. There's been a drought of Pixar news recently, barring Toy Story 4's billion dollar box office earnings, but now we've got a nice trickle of news! Attendees were treated to previews of the newest Pixar films in theaters next year: Onward and Soul. And that's not all, since the expo is always packed with lots of celebrations and giveaways for fans. This year, there were booths for a sculpting demo with longtime Pixarian Jerome Ranft, the Pixar archives, and designing toys. Guinevere, the truck from Onward, also made an appearance.
Here's what we can look forward to in 2020!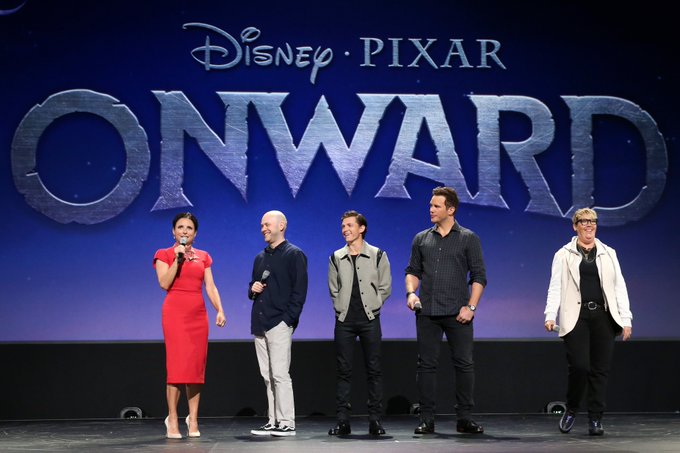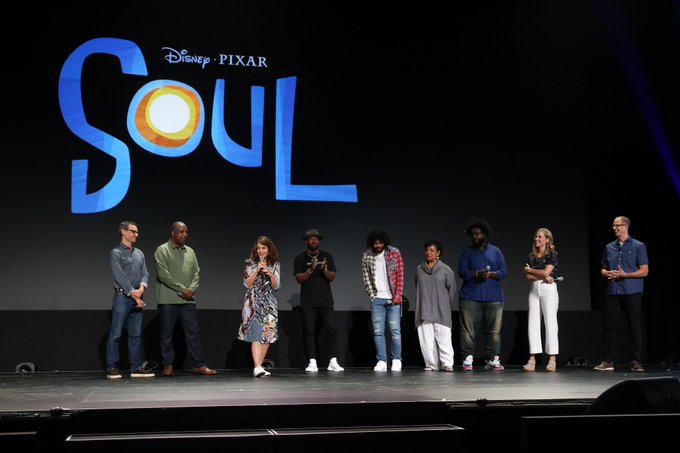 Onward
Described by director Dan Scanlon as a modern fantasy quest, the film follows two elvin brothers, Ian and Barley Lightfoot, living in a fantasy suburbia that has lost much of the former. Pixar's films usually bring magic into the real world, but this time they're taking audiences to an imaginary one where magic has faded.


I absolutely love this poster's design. I'm a rookie pin collector, but I'd love to get my denim jacket on this level! Notice the cassette tape simply marked with Dad. It's not as flashy as the others, but my eyes are drawn to it anyway. The Disney Store could even sell some of these pins; I covet that unicorn.
If you'd like to read more about the storyline, Collider has a great write up but beware of spoilers! Knowing how personal this film is for Dan Scanlon, those brief details about the footage screened at D23 is quite moving.

Soul
Pete Docter's latest venture after probing the human mind in Inside Out will now plumb the depths of the soul. This film is already a challenge since many people don't even believe in the existence of a soul. Pete hasn't disappointed us yet though. And it'll be the studio's first ever full length film with a black protagonist! The synopsis over on Polygon also has a handful of plot details if you'd rather avoid those.
Soul tells the story of Joe Gardner (Jamie Foxx), on a quest of his own like the Lightfoot brothers, but an entirely dissimilar one. Tina Fey also joins the cast as 22, along with Phylicia Rashad, Daveed Diggs, and Questlove. The soundtrack will be provided by Trent Reznor and Atticus Ross, and Jazz musician Jon Batiste. The newly unveiled character art:

Forky+
Pixar's got a new shorts collection debuting on the new streaming service, Disney+, starring Forky! In "Forky Asks a Question," Tony Hale reprises his role and revealed the other characters who will be joining our favorite spork as he unravels the answers to life's questions. 

The Forky series will be available on Disney+'s November 12th premiere, but we still have many months to go before Onward and Soul. Looks like the drought is over!
Last modified: August 26, 2019