If you missed the announcement of the Golden Globe nominees, fear not! We did too, but we are here finally, to talk a little about the Globes and the other nominations Pixar has received. Toy Story 4 was of course, one of three animated sequels released in 2019; it has strong competition in How To Train Your Dragon: The Hidden World and Frozen 2. While the other nominees are grand in scale, Toy Story 4 was the much more intimate and simple movie, but still an event as the other two. And seeing how it dominated the box office, it was a huge deal for a little movie.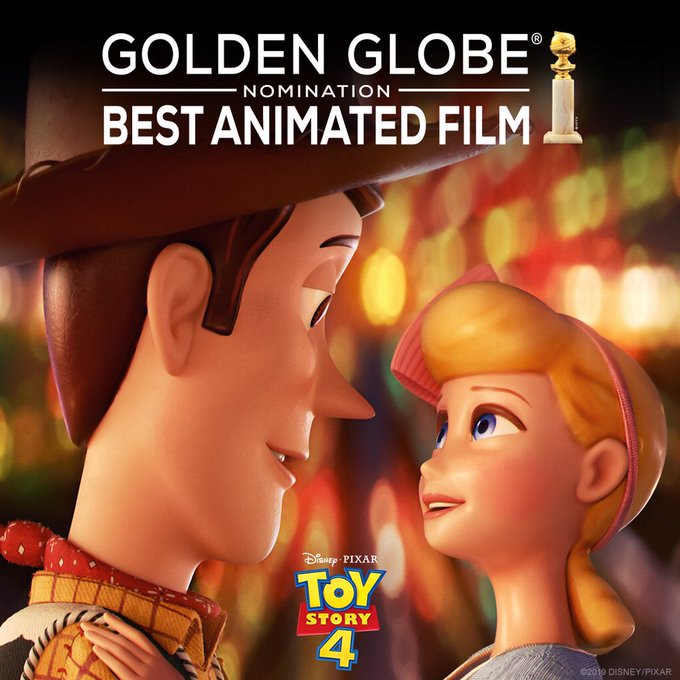 The Annie Awards also announced their 2019 nominees. Toy Story 4 is up for:
Best Feature
Best FX for Feature
Best Music – Feature for Randy Newman
Best Voice Acting for Tony Hale (go, Forky!)
Best Writing
Best Editorial
While I am a bit surprised and disappointed that the film didn't earn any nominations for storyboard, character design/animation, or direction, it is still being recognized in multiple categories. I thought Pixar's SparkShorts might also be contenders, but maybe they don't qualify. If any of our readers have more information on that, do let us know.
Congratulations to Josh Cooley and the crew! You can read all about my visit to Pixar where I learned how Toy Story 4 was created here.
Last modified: December 10, 2019