Oscar nominations were announced this morning and Pixar has received two for both Animated Short and Animated Feature.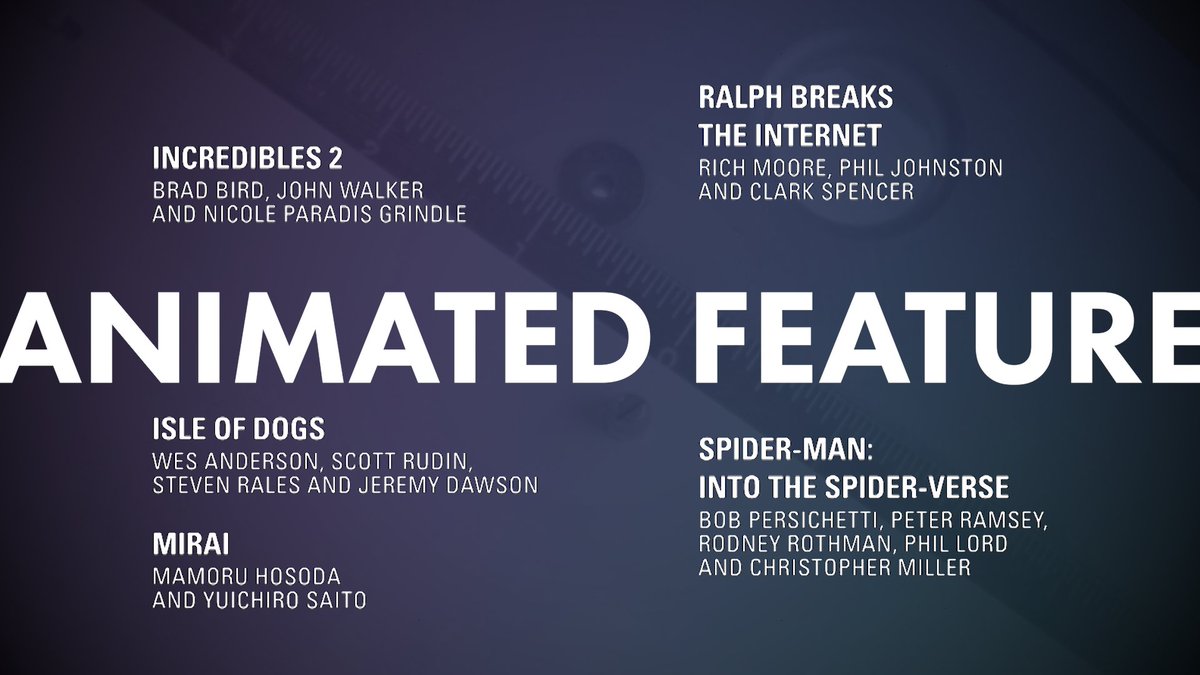 This is Brad Bird's fourth Oscar nomination for a Pixar film. He was previously nominated for The Incredibles and Ratatouille in the Animated Feature and Original Screenplay categories. Those films won Best Animated in 2005 and 2008, respectively. Producer John Walker was also nominated for the first Incredibles. This is Nicole Paradis Grindle's third Oscar nomination as producer after The Incredibles, "Sanjay's Super Team" (Best Animated Short) and Inside Out, the latter of which also won Best Animated in 2016.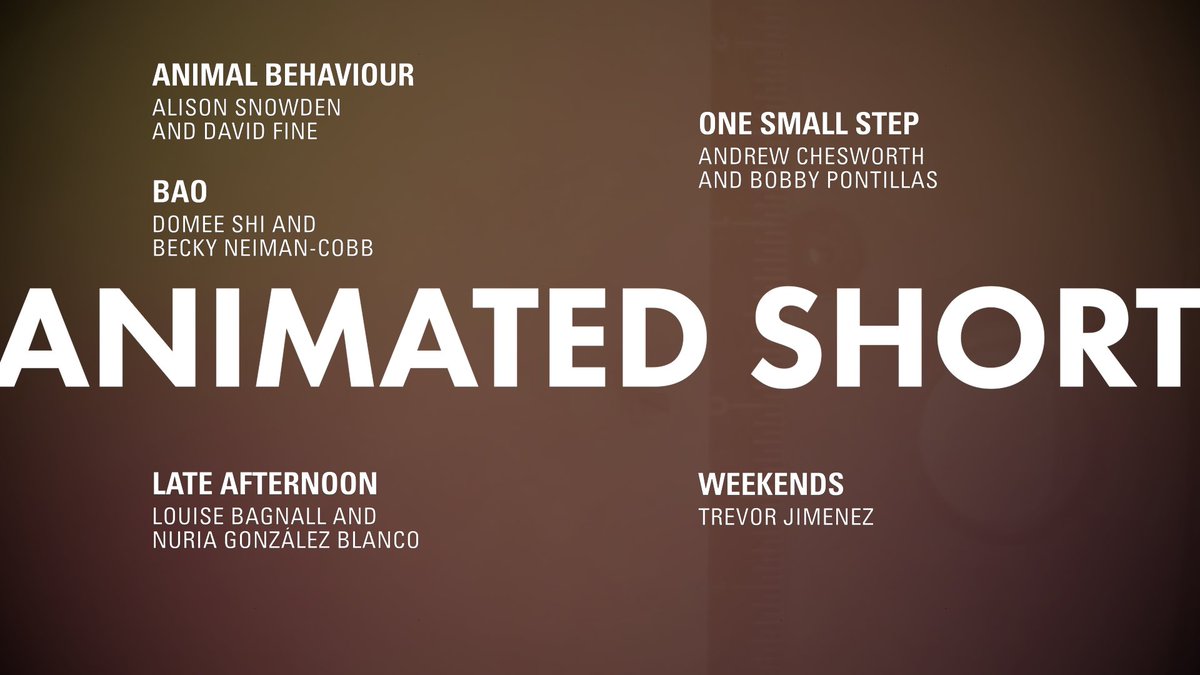 "Bao" was unfortunately overlooked in this category for the Annie Awards, so it's especially wonderful to see it receive this recognition. And it's all the more exciting because this is Domee Shi's first ever nomination! That's quite a feat for a rookie filmmaker's debut!
Although not a Pixar production, the surreal "Weekends" up for Best Short was directed by Pixar story artist Trevor Jimenez.
It's still disappointing that the directors and writers on animated films can't be recognized with nominations (or awards) in other categories besides Best Animated. Inside Out, along with The Incredibles, was nominated for Best Original Screenplay, but there should be more animated films to join them. Same goes for Best Director. Nevertheless, we want to congratulate all of the nominees in both categories for some stellar films this year!
Tune in to the 91st Academy Awards on February 24th, 2019.