The new teaser trailer for Pixar's next feature-length movie Luca was released yesterday morning, and it's everything we had hoped for. The character designs are still proving to be completely charming, and this trailer has shown that the animation only adds to that.
A new character has been fully revealed too – we'd already seen bits and pieces of a red-headed female protagonist (a Pixar trope that we're smitten with), but this trailer has introduced her officially. Giulia – voiced by Emma Berman –  is an adventurer who befriends Luca Paguro (voiced by Jacob Tremblay) and Alberto Scorfano (voiced by Jack Dylan Grazer, a pair of perhaps equally adventurous sea monsters, in an idyllic Italian seaside town.
Along with the trailer, we've also been given more information on the cast of Luca. Other characters include Luca's mother Daniela (Maya Rudolph) and father Lorenzo (Jim Gaffigan), Giula's father Massimo (Marco Barricelli), and an unnamed character – rumoured to be a villain – voiced by Italian comedian Saverio Raimondo.
So! Let's dive into some details that we picked up on. Let's start off with how fantastic Giulia's character design is.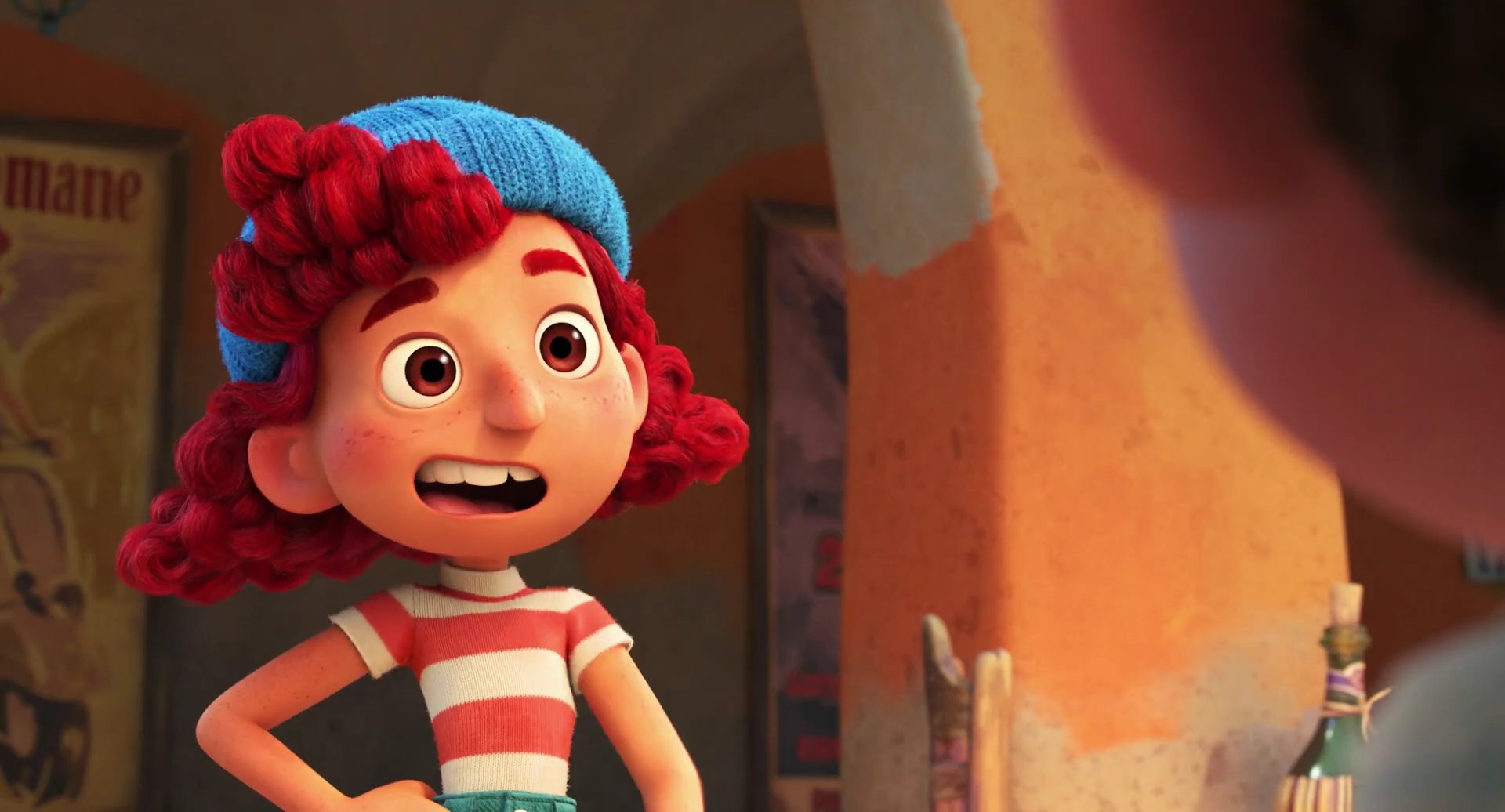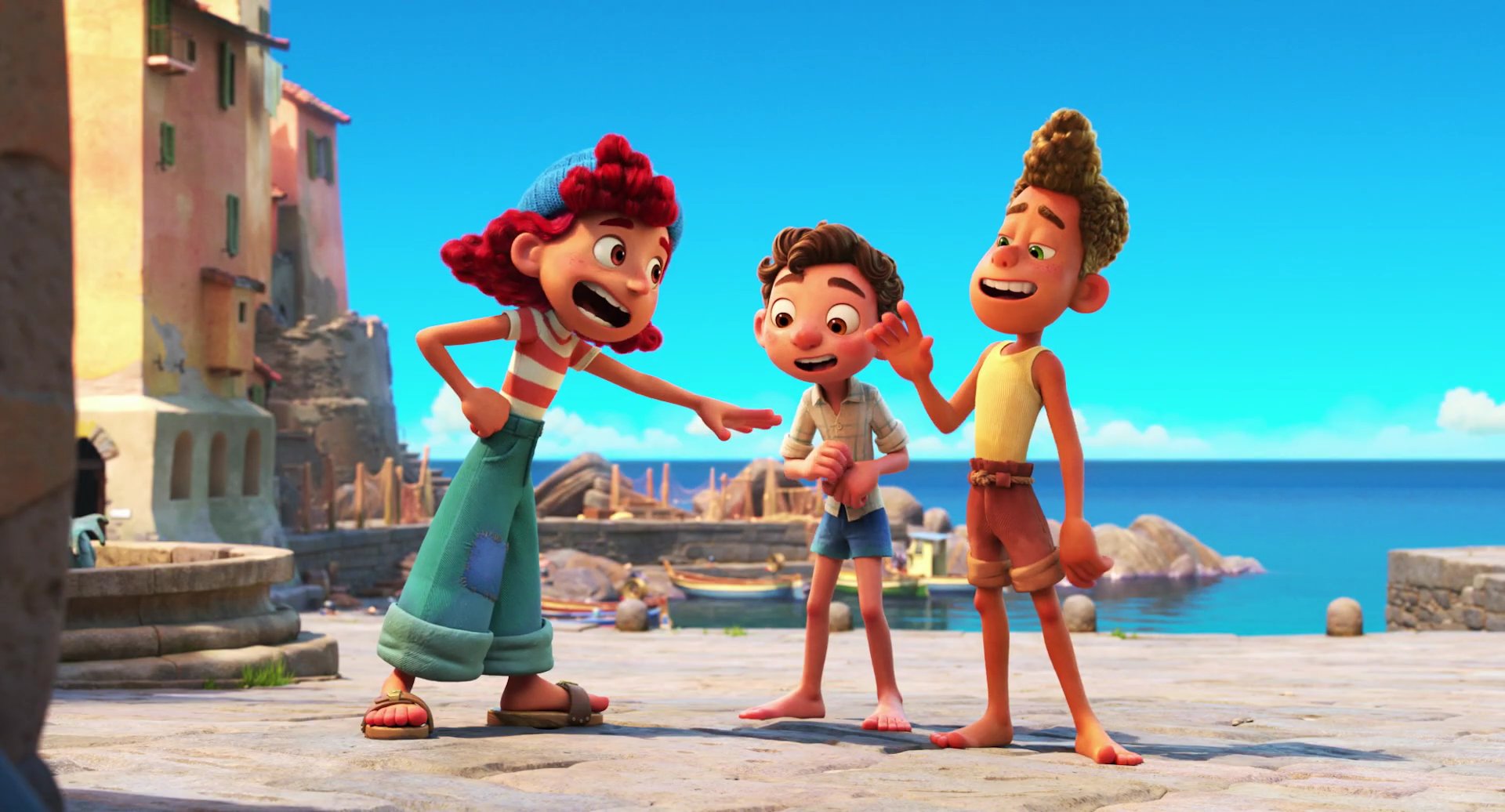 Giulia's red hair and outfit are so eye-catching! You can tell she's leader just by the way she's standing. You can really tell that Pixar have very deliberately gone for a different art-style in this movie, which feels like such an exciting new beginning. Also worth noting here is the beautiful paint detailing on the buildings. You can see more of those details in the long shots.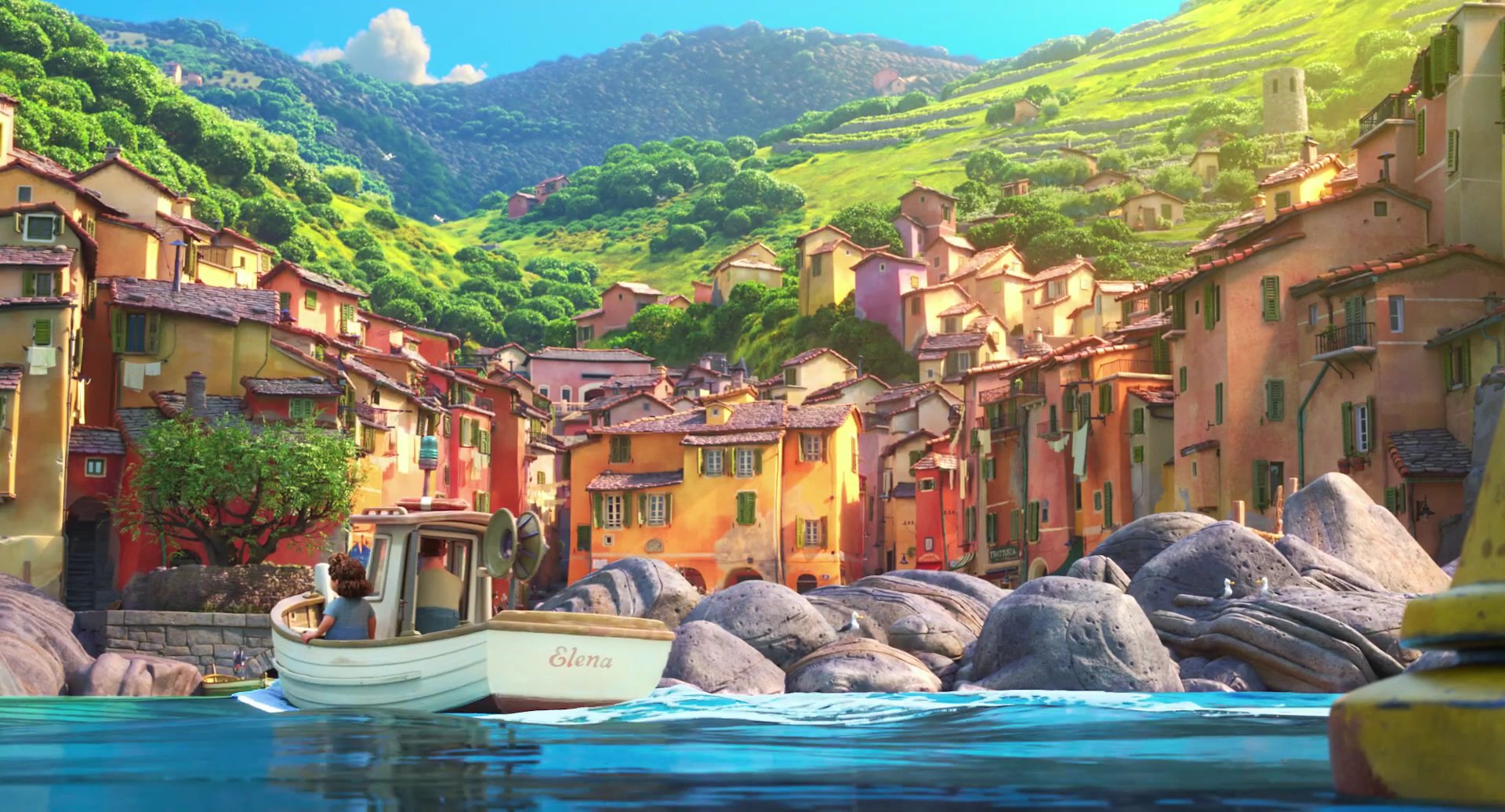 There's a wonderful balance between stylised and realistic here. The setting of Luca is inspired by Cinque Terre in Italy – a collection of historic seaside villages which seem to be built more upwards than any other direction. You can sense some Ghibli influence as well – Porco Rosso, Kiki's Delivery Service, and Ponyo had a similar feel to them.
We have a feeling the underwater world of Luca will be featured much more heavily than we've been teased with so far. The mechanics of the human vs sea monster transformation is full of promise for lots of fun gags and tense moments: as soon as Luca or Alberto even touch water, that part of their body goes scaly and colourful. It's well illustrated in the latest poster too. Look how the hair on Luca's head becomes a cluster of fins!
We can't wait to see more of the sea monster designs – they're so vibrant. It's already a much more exciting take on various part-human/part-mermaid stories that we've had over the years.
Lastly, let's just take a look at the attention to detail in Alberto's part transformation in the final scene of the trailer. Not only does his face turn to purple scales with fins sprouting where his ears and hair used to be, but even his eye is different. One eye stayed dry, and you can tell it looks a lot more human. His 'sea monster' eye has a more creepy, slit-like pupil. (The expressions are also spot on.)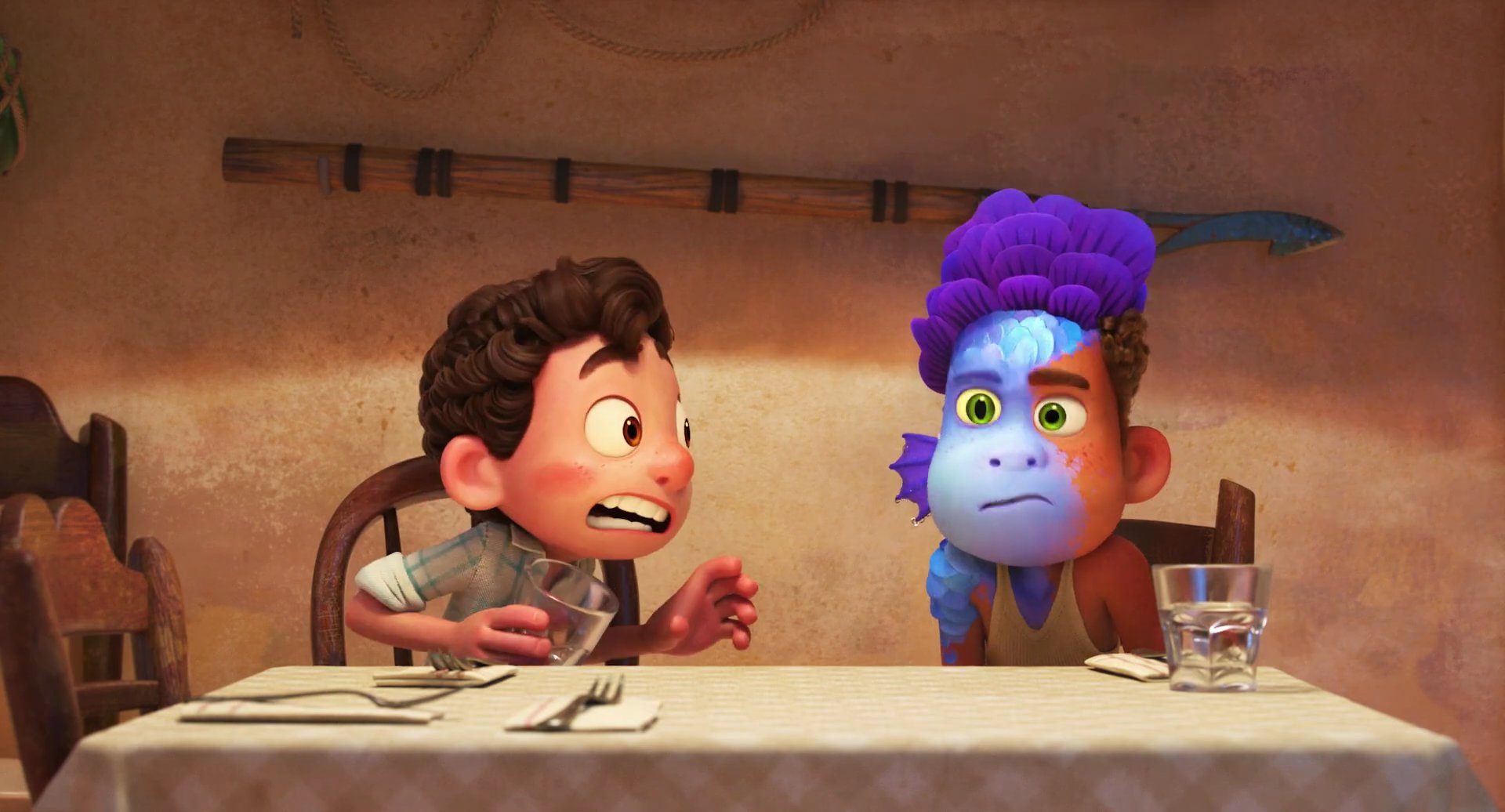 Luca is aiming for a June 18th release date if 2021 settles down into being a predictable year again. Remember those days? Whatever happens, we're looking forward to getting to know all these characters as we find out more. We'll leave you with a final few stills from the trailer that we're still gushing over.
Tags:
luca
Last modified: February 26, 2021